The Death of the TV - DSM6
This Massacre was a little different... we got invited by some students in Bristol to come destroy their TV... and they kindly invited us to their party the night before too, so everyone was a little wrecked the next afternoon when it came time to perform the deed.... anyway, here are the pics!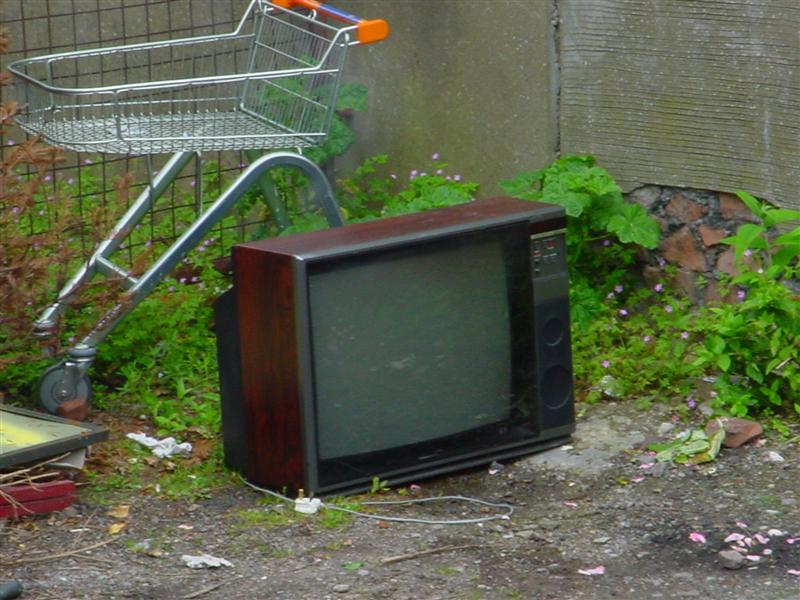 We popped a couple of gas canisters inside, sloshed a litre of white spirit over them and then lit it up...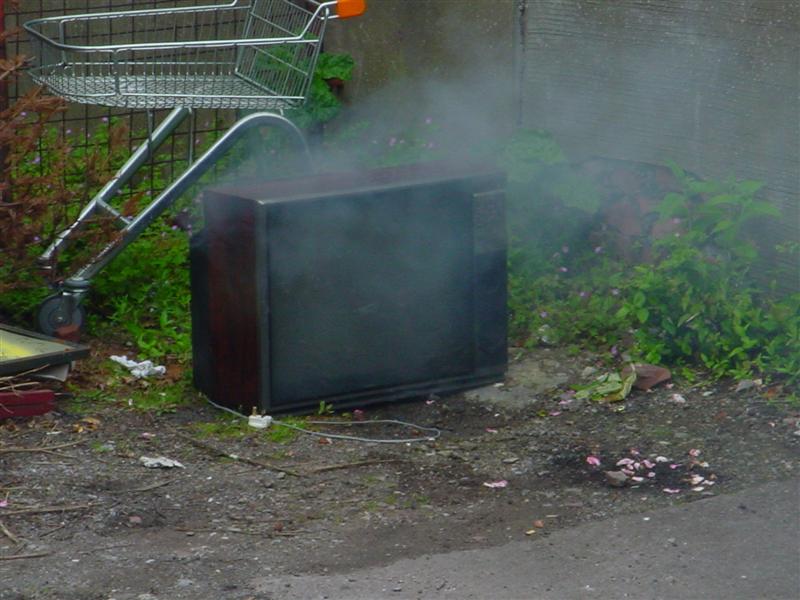 Smoking merrily away when suddenly....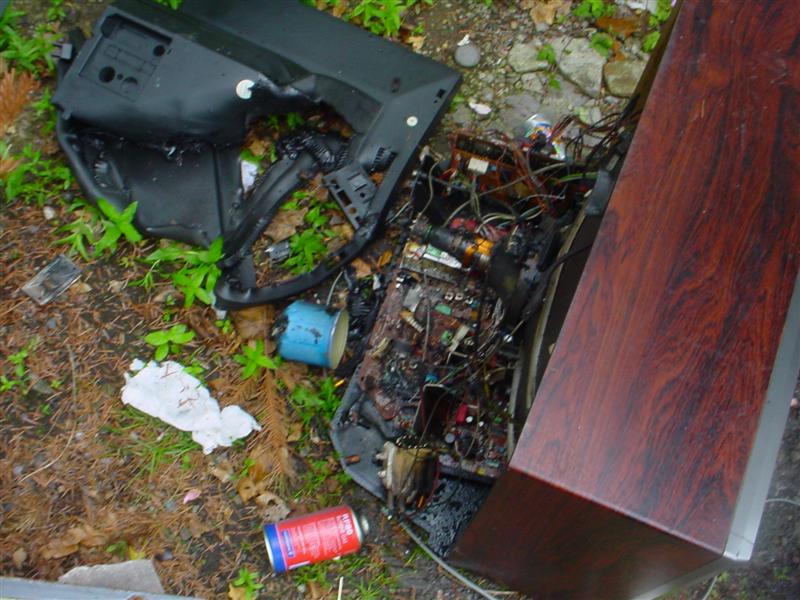 The blue canister explodes...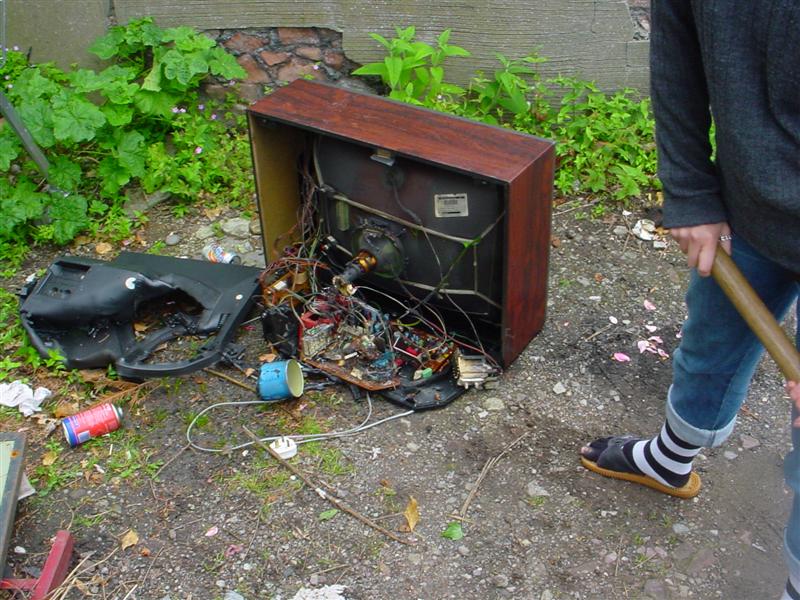 We then proceded to smack the shit out of it: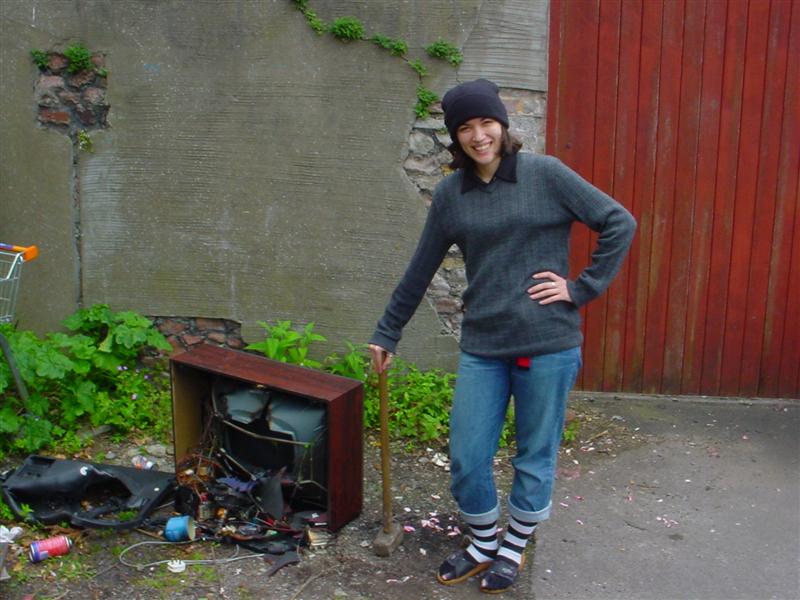 "K"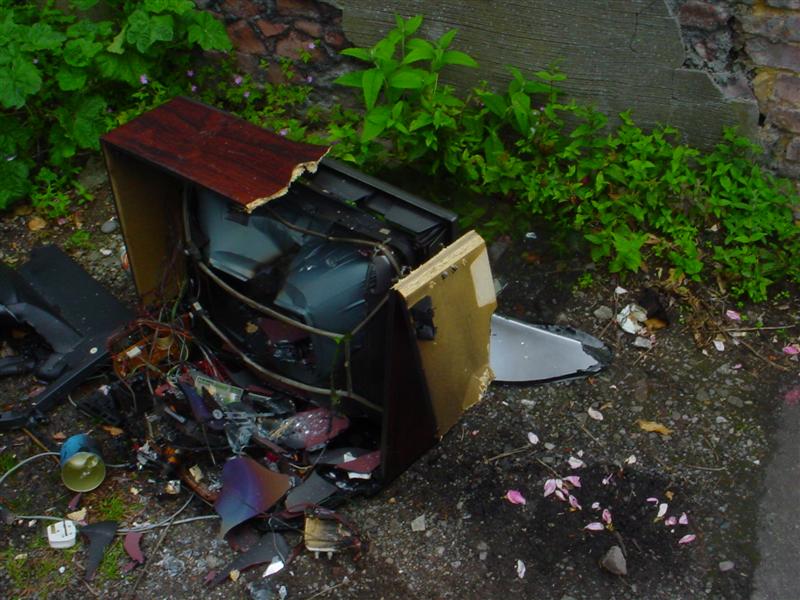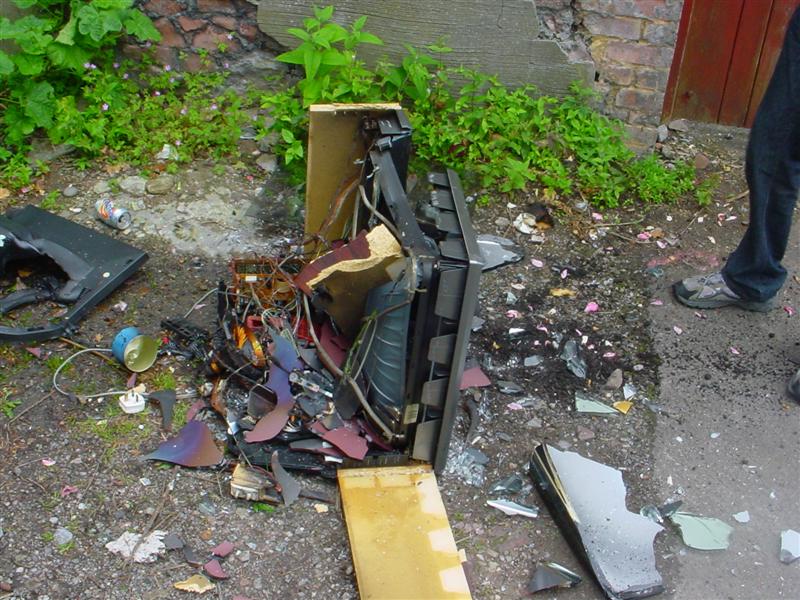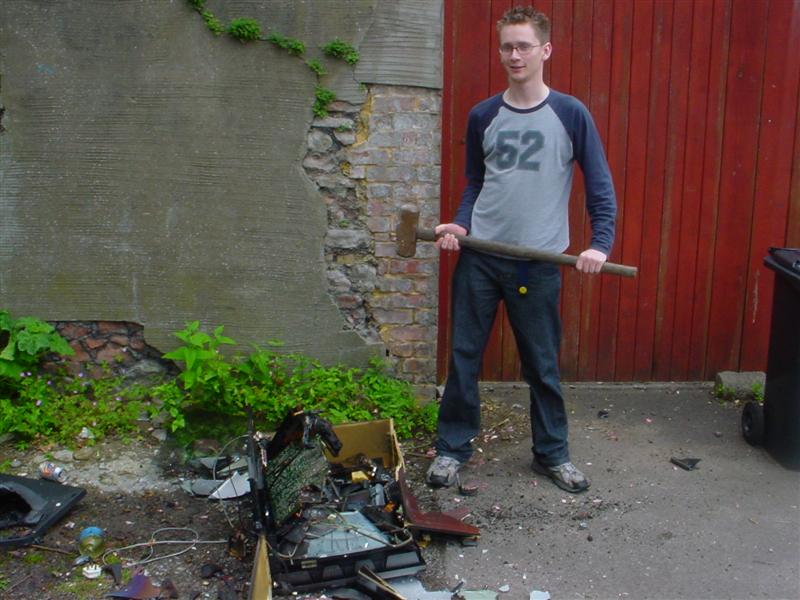 "Nick"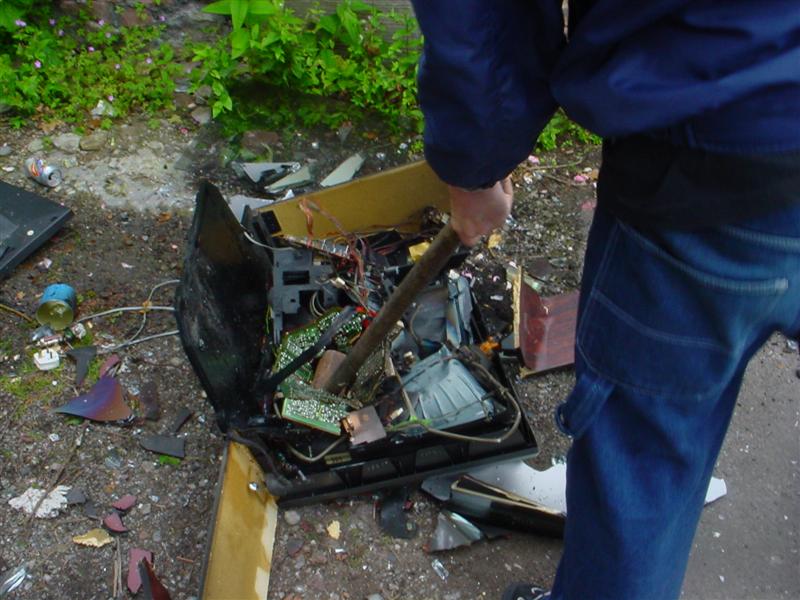 Theo puts his boot, or rather sledgehammer into it...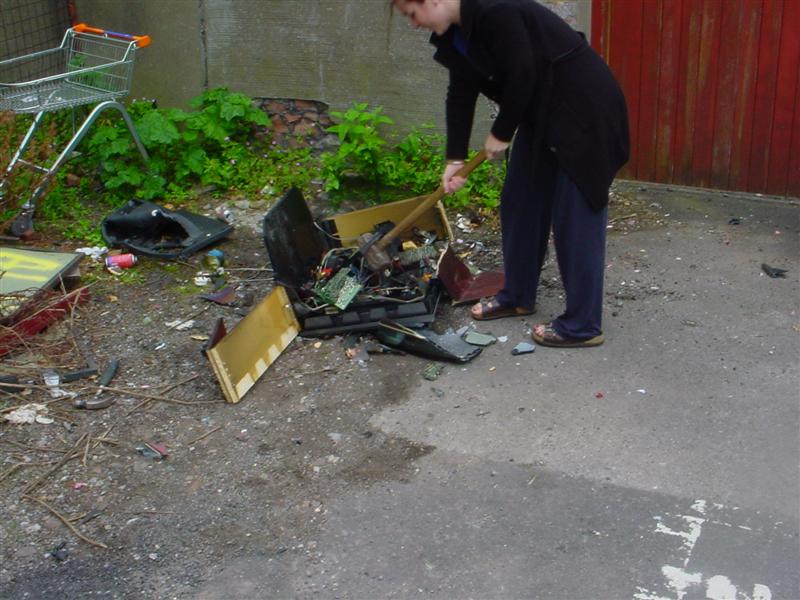 And someone else has a go who I can't remember their name... probably best tho :o)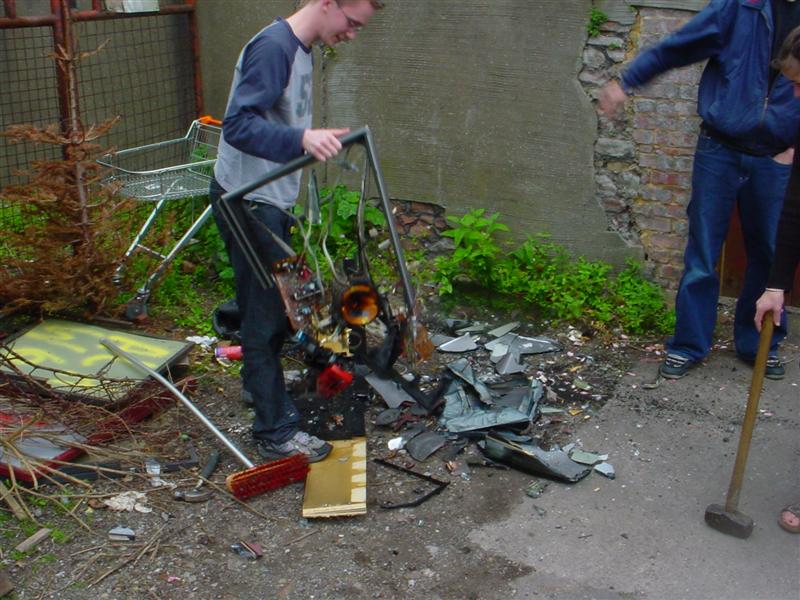 Time to cleanup....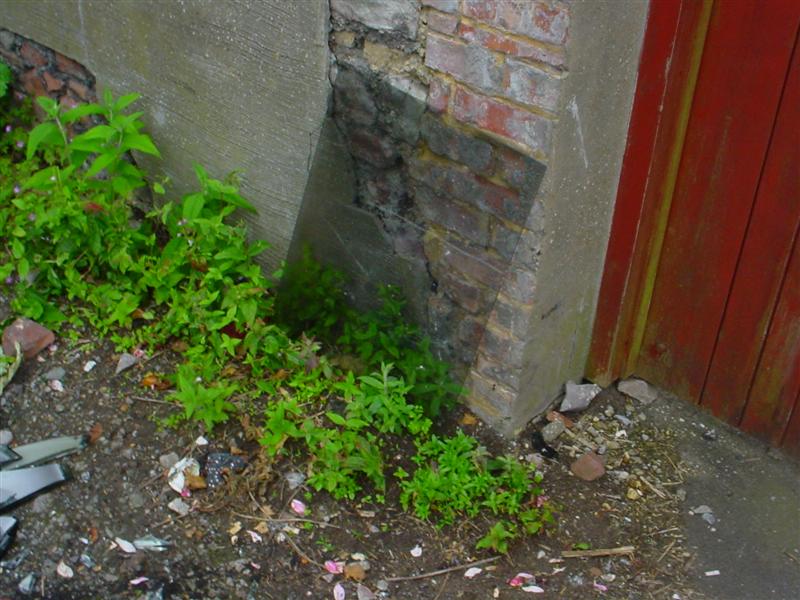 And once again, the bloody glass on the front stands up to it...