The Death of the TV - DSM5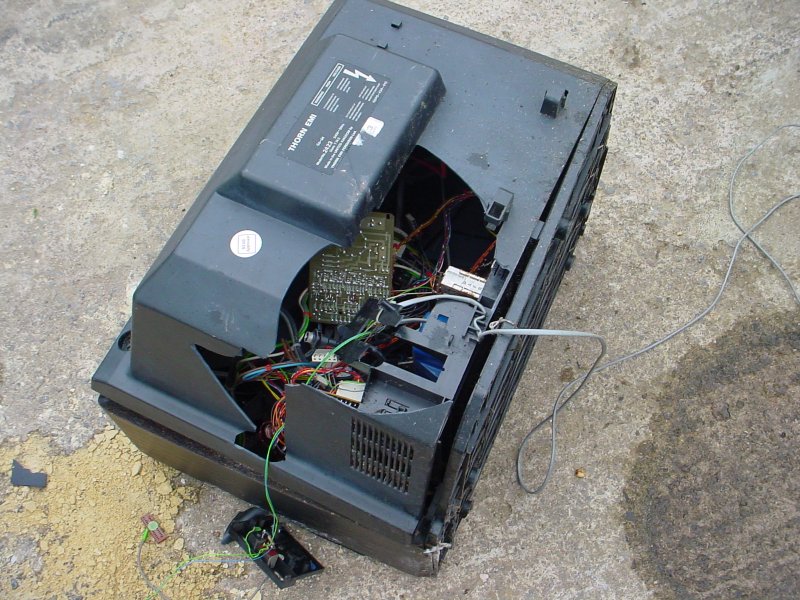 We quickly opened up the tv with the trusty sledgehammer.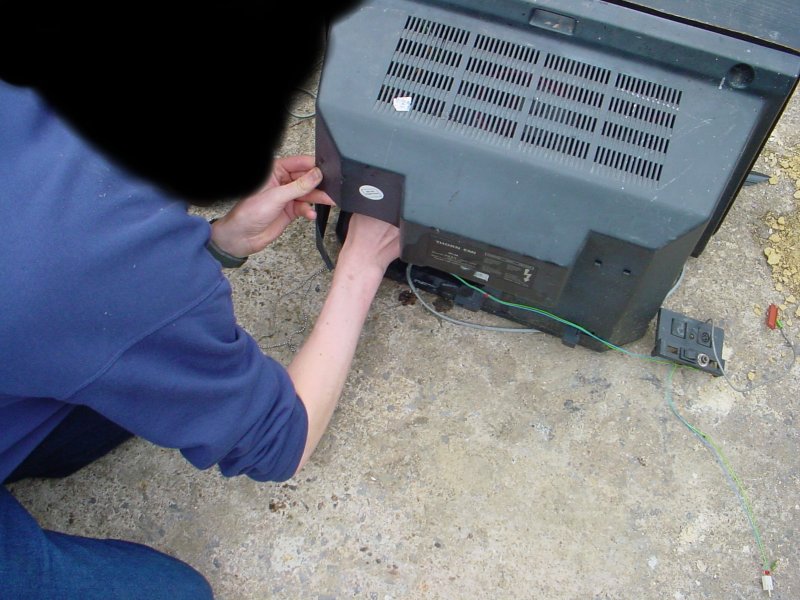 Theo stuffed it with a Map Gas Cylinder wrapped in rags soaked in brush cleaner.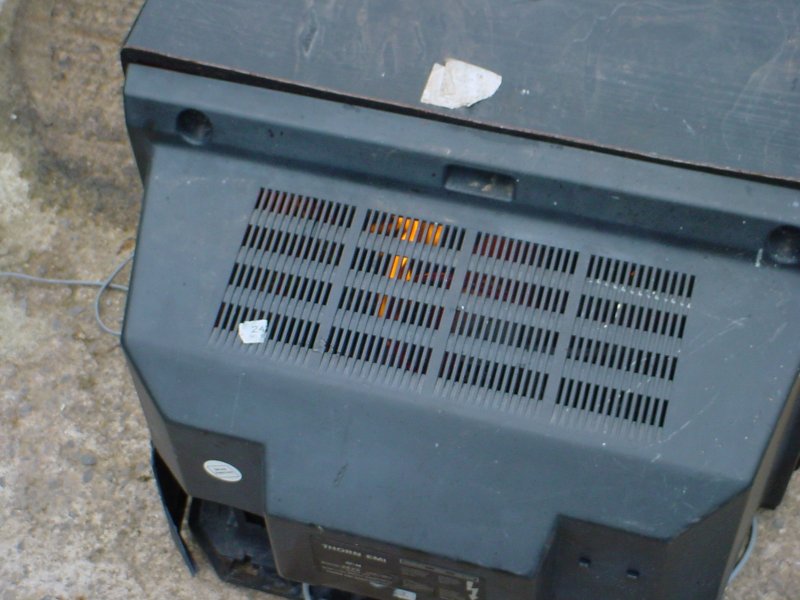 Which quickly burst into flames...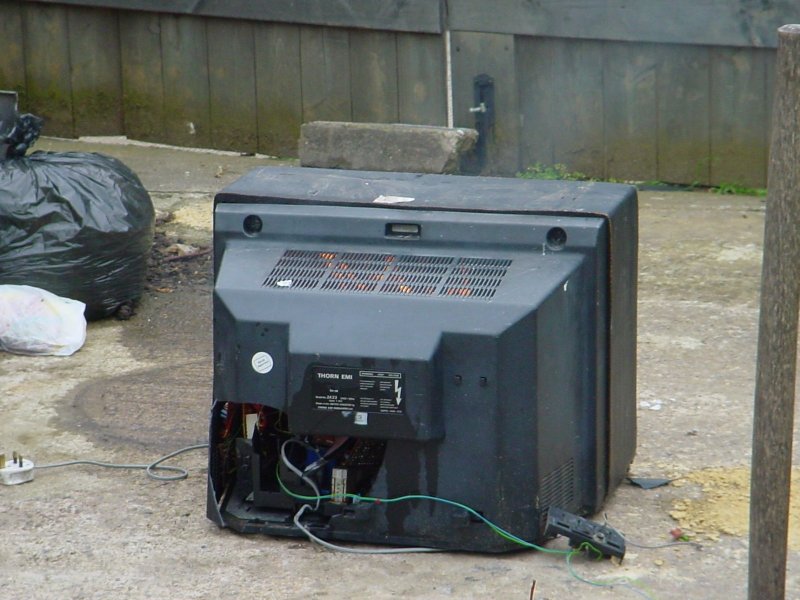 Which actually worked rather well...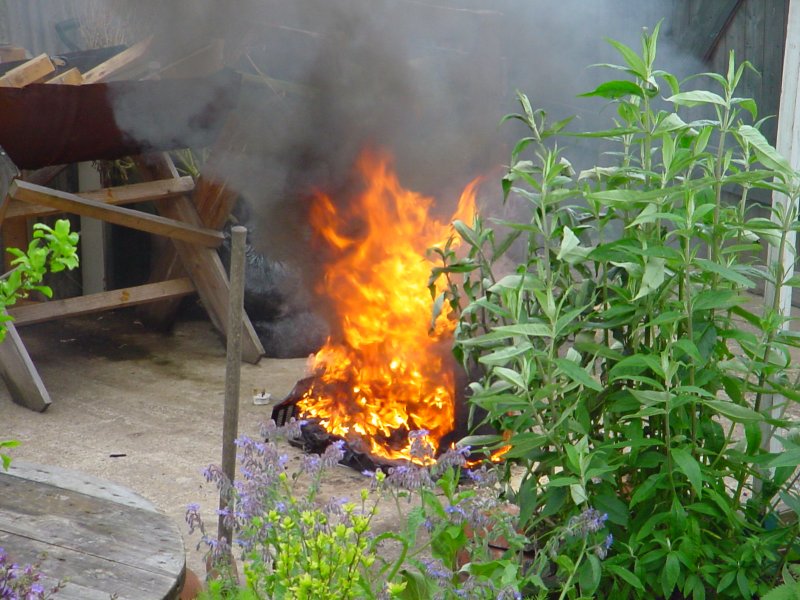 At this point, it would be helpfull to watch VIDEO 1 - The action starts arround 2:40. (Right click and select save as)
VIDEO 2 shows the aftermath of the damage. The Map Gas was rather dissapointing, rupturing instead of exploding.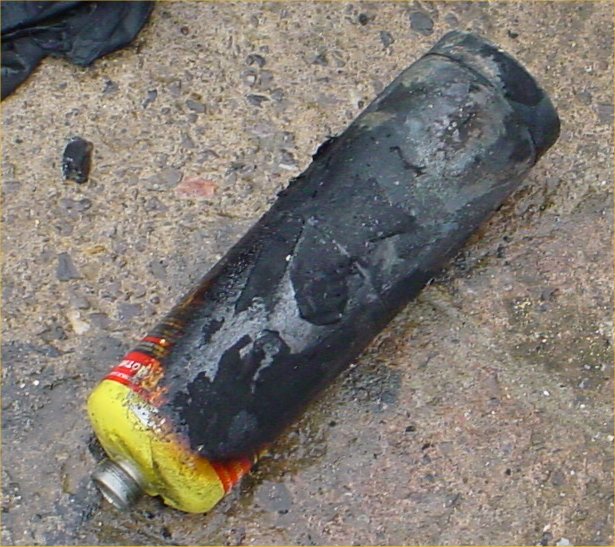 The canister itself.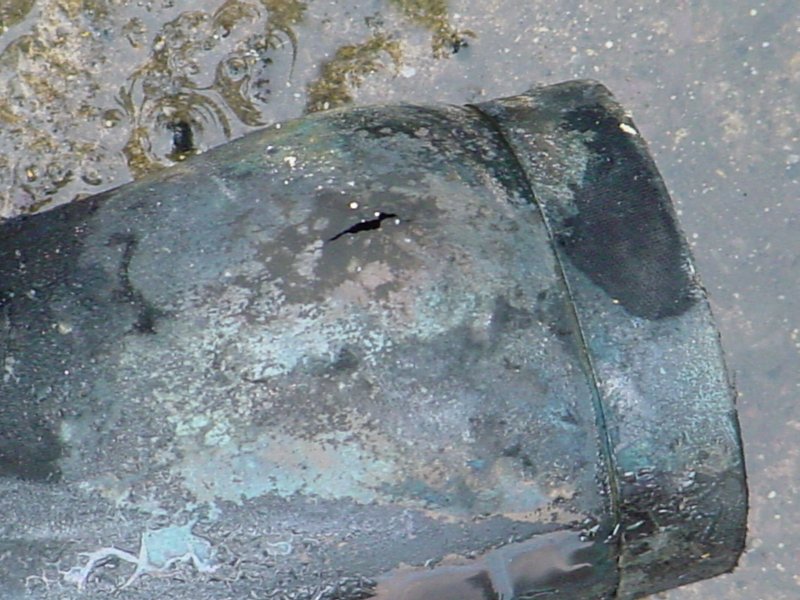 The rupture.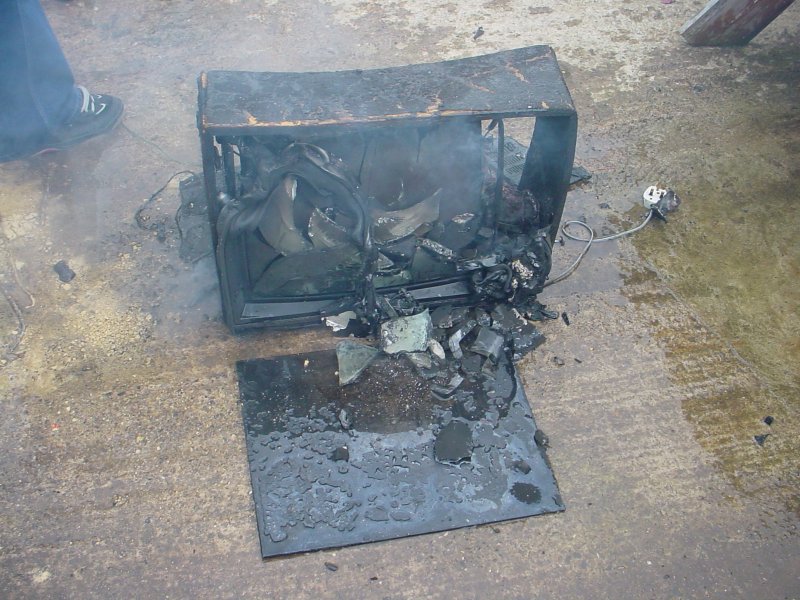 The front panel survived! not for long tho...
And now a montage of destruction ;)