1 x Compaq 420Mb Hard Drive
Click these images for bigger ones.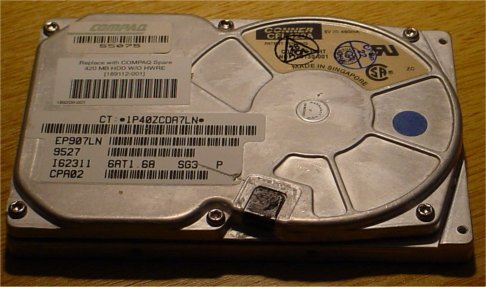 The Drive (Before)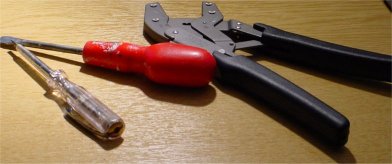 My Tools...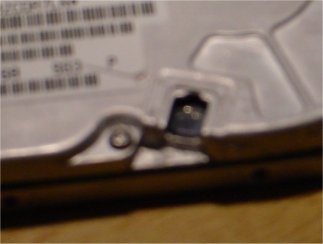 Just getting warmed up...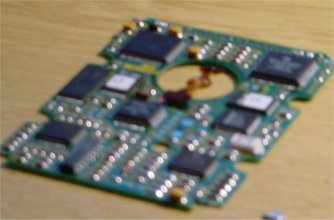 Whoops, pulled the controller card off, what a silly boy I am.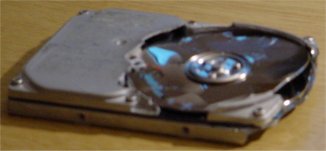 Lets peel back that soft metal...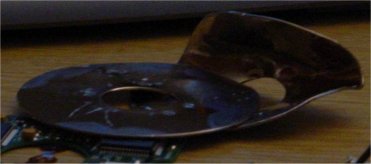 Ping! Off come the platters.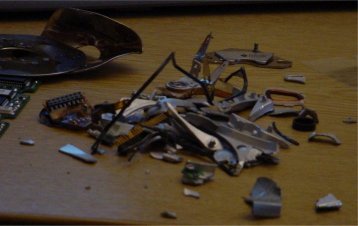 Here we have all the remains of the drive...

Here's all that was left ;)