1 x i-Patriot PC Case & PC-Chips mobo (remarkably unscathed too)
Click these images for bigger ones, some of the large ones are Super-Hi-Res (1600x1200) and are over 1mb in size, beware!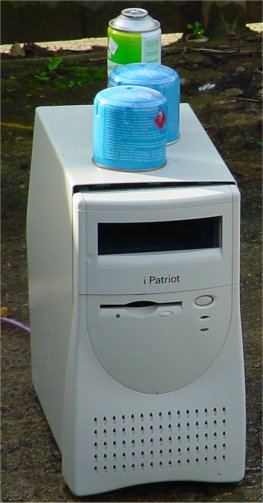 Awaiting Punishment...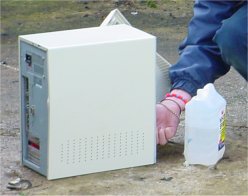 See those flames thru the case ;) - now that's cool :D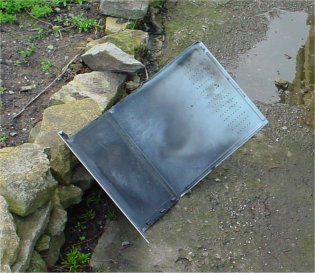 This bit of the case is over the other side of the garden....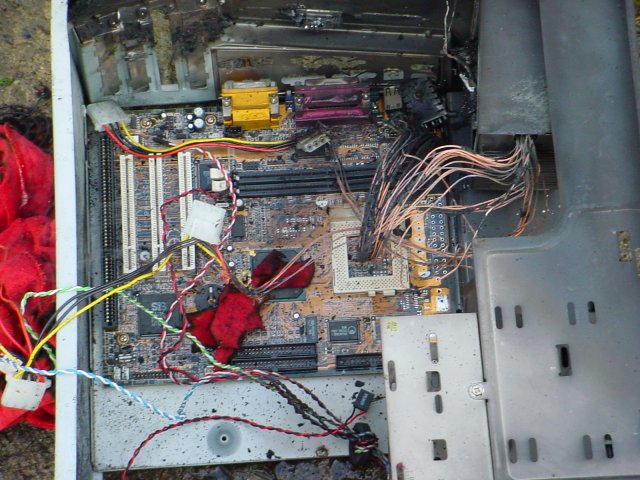 The board is remarkably unscathed... bit of melting on the connectors, but i bet it would still work...
View the Video. (1.3Mb DivX Encoded)